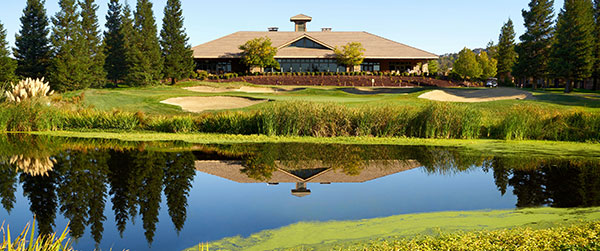 Daily Course Update
Click below to learn more
Experience impeccable service and course conditions at The Golf Club at Copper Valley. This Carter Morrish designed course stretches just over 6,800 yards, with a championship tee slope rating of 137. Consistently ranked as a top public access golf course in California, this 4.5/5 star ranked course is open to the public and allows guests to reserve tee times up to 25 days in advance.
All our green fees include golf carts with state-of-the-art GPS and full use of our practice facility prior to your round. Call 209-783-9300 or use the link above to book your tee times online.
Dress Code
Socially accepted golf attire is a must. Collared shirts are always required on the golf course and practice facilities. Absolutely no denim is allowed on the golf course or practice facilities. Women's bottoms should be a reasonable length. If it's accepted on tour, it's accepted here. We ask you to use your best judgment to wear appropriate golf attire and always remember… if you look good, you play good.
Footwear is encouraged on course for reasons of safety, but we welcome you to be comfortable while playing golf. Footwear should be of type and style that will not damage the putting greens. Soft spikes or spikeless golf shoes only.
Practice Facilities
The practice facilities are a spectacular and unique setup complete with a short game area, large putting green, and an expanded target driving range framed by a target fairway and natural grasses that simulate the look and feel of the course.
During winter hours the driving range will normally open 1 hour before shotgun time and close 1 hour before dusk but is subject to closing early or entirely due to weather or maintenance related issues. Sale of range hour(s) to the public ends at 3:00 pm daily.
The driving range will still be closing at 10:30 am on Wednesdays due to maintenance and will remain closed for the day.
Stay In the Know
Join Our Mailing List